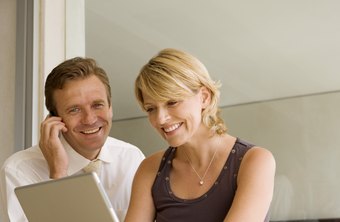 PayPal is most commonly used when buying or selling things online, but is also accepted in some brick-and-mortar locations, such as Home Depot. With a PayPal debit card, you can also shop anywhere that accepts MasterCard. Whether you're online or in a store, to purchase anything that costs more than your current PayPal balance, you need a bank account linked to your account to withdraw money from. While a checking account is more commonly used, those who prefer using a savings account can link it to their PayPal account to pay for their purchases.
1.
Log in to your PayPal account. Click "Profile," "My Money" and then "Add My Bank."
2.
Click "Savings Account," enter the information for your savings bank account and click "Continue."
3.
Click "Get Verified" and then select "Immediate Verification."
4.
Sign in with bank account username and password information. Click on "Overview" from the "My Account" tab. Your status should say "Verified." You are now ready to use your account.
Tip
If you have trouble verifying your account instantly, or if you do not want to enter your bank username and password, you can select the regular method and wait for PayPal to deposit two small amounts into your account. They will then send you an email asking how much was deposited into the account. Click on the email link and verify how much was deposited.
Warnings
Your financial institution may charge you a fee or decline your transaction if you make more than certain number of withdrawals from your savings per month, including those performed by PayPal. If you link your savings account to PayPal and use it more than a few times a month, consider linking a checking account or credit card instead.

Never log in to your PayPal account through an email link. Thieves send authentic-looking phishing emails to try to get people's PayPal usernames or passwords in order to gain access to their bank accounts. Only log in to PayPal through the main PayPal site.

Photo Credits

Polka Dot Images/Polka Dot/Getty Images

Cite this Article

Choose Citation Style

Note: Depending on which text editor you're pasting into, you might have to add the italics to the site name.